One of the essential parts of your daily routine is applying moisturizer to keep your skin healthy. Unfortunately, many products on the market claim to be moisturizers, but they might be more like sunscreen or makeup, which can make you think it's okay not to apply a separate moisturizer. The truth is that applying tinted moisturizer as part of this routine will only help maintain and improve the health of your skin.
What is Tinted Moisturizer? Tinted moisturizers are designed for people who want to have some coverage on their face but don't want to wear makeup every day, especially if they're a woman who doesn't usually use makeup. In addition, it's an excellent alternative for women who work outdoors because it provides SPF protection without having to apply sunscreen separately.
Why You Shouldn't Ignore Your Tinted Moisturizer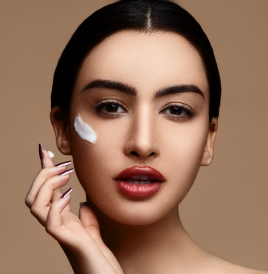 When you have a busy morning ahead, it can be tempting to skip your skincare routine. That's where tinted moisturizer comes into play. Tinted moisturizers are designed to add color and hydration back to your skin without the hassle of applying makeup or sunscreen separately. They also help protect against UV rays that cause premature aging. In addition, it provides all-around coverage with just one product, so you can feel confident getting out the door in a hurry.
The best part? You don't need an extra mirror for touchups on the go; this is something we know many women struggle with when they're trying to get ready while juggling their kids at home! The formula stays put even through sweat and rain.
How to Tinted Moisturizer Like A Pro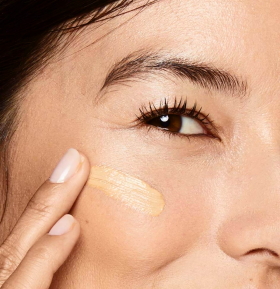 The first step in achieving a healthy and natural glow is to apply tinted moisturizer.  These products can be used after the skin has been cleansed, toned, and exfoliated. Tinted moisturizers are created with varying levels of coverage and ingredients depending on the desired look for that day. Some people prefer sheer coverage, while others may want more coverage for their uneven skin tone or acne scars. One thing to keep in mind when choosing your product is that you should not wear one if you have oily skin as it will only make it worse. If you have oily skin, try using a primer before applying tinted moisturizer to help absorb oil from your face during the day.
Many women neglect their daily beauty routines using a tinted moisturizer, leading to dryness and premature wrinkles. Tinted Moisturizers come in different shades, so you're able to find one that matches your complexion perfectly.
Tinted moisturizer is a popular cosmetic product that can be used to hide problem areas or add color. The tinted moisturizer will provide your skin with the moisture it needs and protect you from the sun. In addition, applying tinted moisturizer correctly will leave you feeling confident in your appearance.